Leveraged buyout
Financial leverage enables investors to generate higher returns on their investment and to offer entrepreneurs who are selling their business a higher valuation. Therefore, we also secure bank financing in addition to our equity investment.
Danwood produces energy-efficient houses from prefabricated elements. The company's headquarters, design and research departments and production plant are located in eastern Poland.
Danwood sells most of its output to the German-speaking countries, the UK and Poland. Management controls all key areas of the value chain, from design through production and sale of prefabricated elements, construction and finishing. We invested in this company as the energy-efficient housing market was poised for fast growth and Danwood had a high-quality product, an excellent management team and a leading position in Germany. In 2013 we acquired 100% of the business in a leveraged buyout performed on the back of the company's sound foundations and healthy cash flow. That year Danwood delivered 685 houses and EUR 99 million of revenue. Between 2014 and 2019, Danwood invested over EUR 27 million in expanding its production capacities. The workforce more than doubled in this period, numbering more than 2,000 employees by the end of 2019. At that point, the company's production capacity had reached 2,000 houses and revenues exceeded EUR 274 million.
PEF VII exited this investment in early 2020, selling its entire stake to a strategic investor from South Korea. The total proceeds yielded a 9x gross return on invested capital.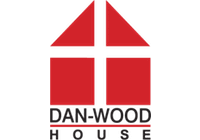 Our buyouts supported by bank debt, so-called leveraged buyouts or LBOs, have included the takeovers of Danwood and two retail chains, Studenac and Intersport ISI.